National Grid has a unique position at the heart of the UK's energy system as we own the high-voltage electricity transmission network in England and Wales.
We also own and operate the high-pressure gas transmission system in Great Britain.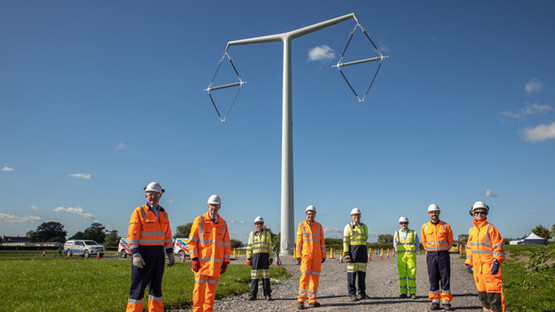 Construction of world's first T-pylon completed
Last week saw an exciting moment with our construction of the world's first T-pylon in Somerset; part of our Hinkley Connection project, connecting six million homes and businesses to low-carbon energy. Zac Richardson tells us about his recent visit to the site and shares more about how we're innovating for a net zero transmission system.
The first T-pylon
COP26 comes to the UK
In 2021 Glasgow will host COP26, a crucial global summit to discuss how the world can unite to tackle climate change. National Grid is a Principal Partner and we're excited to support the call for change towards a clean energy future.
Watch now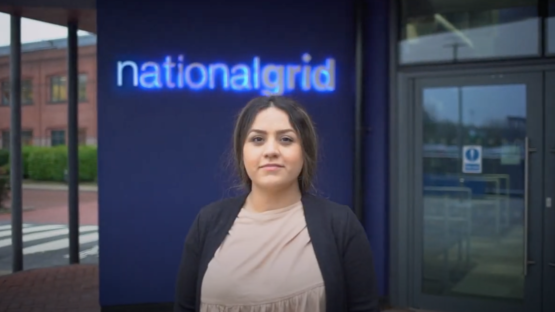 Grid for Good
Watch Maryam's story to find out how she found her dream job with the support of Grid for Good. This programme has been set up to help 16-24-year-olds from the most disadvantaged backgrounds, helping them to get the skills they need to find employment.
About Grid for Good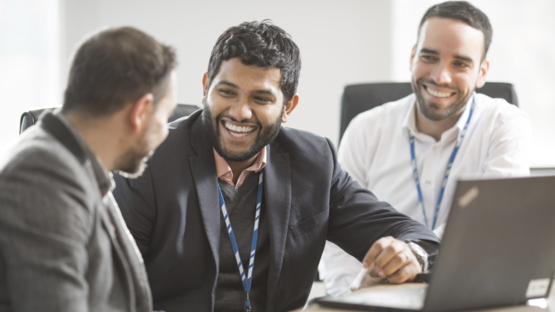 Working for National Grid
If you are looking for a new challenge and want to join us to help us build a cleaner energy system for the UK, then we've got lots of opportunities on offer no matter where you are on the career ladder. Visit our careers website to find out more about vacancies and our graduate, undergraduate and apprentice schemes.
Careers at National Grid